TICKET PRICES AMMOULIANI – TRIPITI (2022)
Here you will find the official Ammouliani Lines ferry boat ticket prices. Rates are regularly updated and refer to passengers and private or professional vehicles.
We would like to inform you that tickets are issued ONLY within our ferry boat, "Gorgoypikoos".
The tickets are valid for one route only.
Payments are accepted by cash or card in our POS system.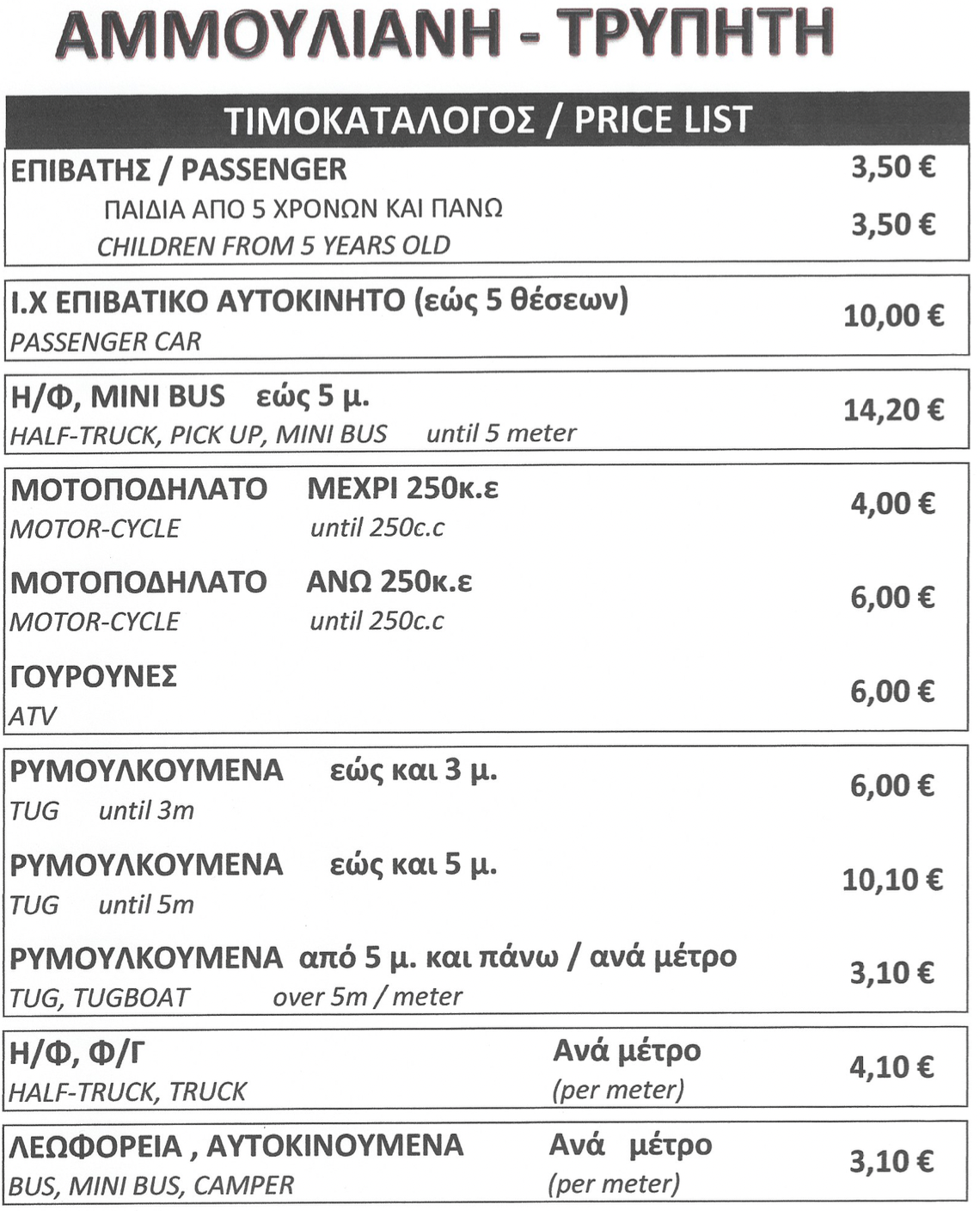 INFORMATION ABOUT THE ROUTES
The Ammouliani – Trypiti and Trypiti – Ammouliani routes operate daily. The journey takes 10 – 15 minutes.
It is prudent for vehicle owners to be at the Tripiti pier half an hour before departure. For more information about traveling by road to and from Tripiti, visit the Aristotle Municipality website.
Ferry Boat "Gorgoypikoos": 2377051212 & 6944538798
Boat "Ammouliani": 2377021130 & 6948627980
Port Authority Tripiti: 2377031376
Port Authority Ierissos: 2377022666
Port Authority Ouranoupoli: 2377071248